VIDCON 2019: 5 Trends & Takeaways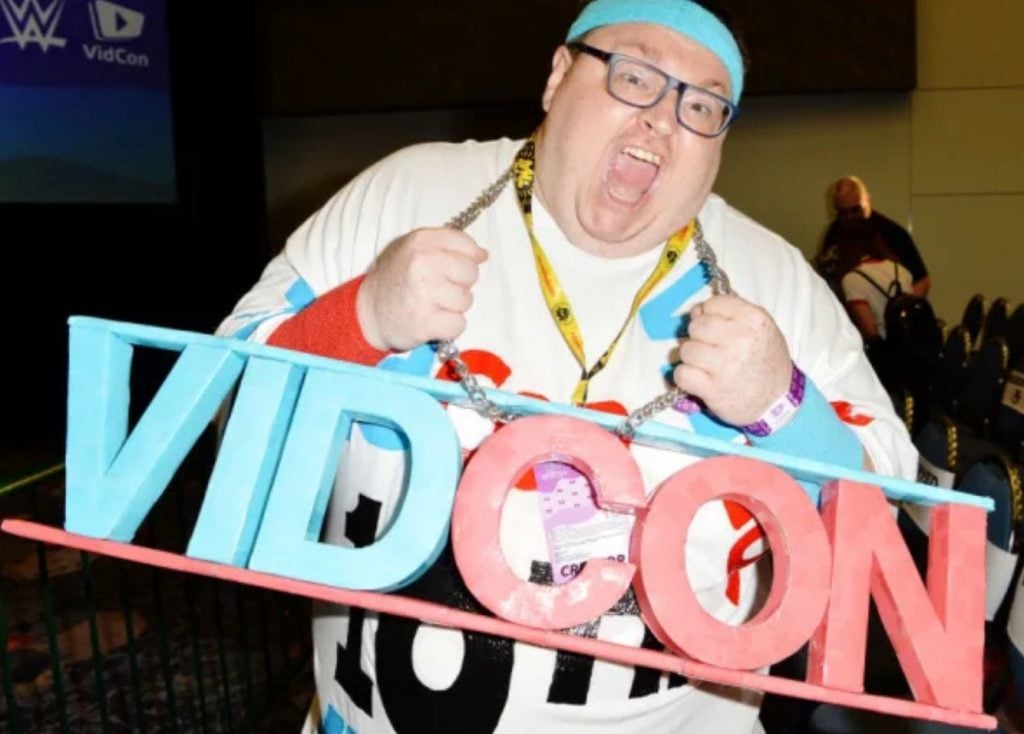 The tenth, US based Vidcon, has come to its conclusion.
The conference has grown dramatically, from its humble beginnings – a few hundred people in LA – to tens of thousands of attendees filling the Anaheim Convention Center.
I've been to every Vidcon that's been hosted in the US and its crazy to look back and see how much it has grown. Brands now flock to Vidcon, and whole industries have been built upon the influencer economy.
This year I identified five overarching trends that really dominated Vidcon.
#1 CHINA, CHINA, CHINA
It's been just under a year since China based ByteDance rebranded Musical.ly as TikTok, and in that short period of time they turned the platform into the most buzzed about social network.
While most big YouTubers were hidden away from throngs of fans at Vidcon, only coming out for meetups and panels, TikTokers were everywhere doing collaborations, and generally making their presence felt. It didn't hurt that the platform also hosted the biggest bash of the event with a live performances from 2Chainz
TikTok wasn't the only Chinese based platform with a presence at Vidcon. Haohao Xu, the Sr Director of Tencent hosted a fireside chat where he discussed Tencent's push beyond China.
Seunghae Ahn, Product General Manager at Baidu also did a talk and highlighted Baidu's video capabilities, and robust influencer ecosystem. The key takeaway being, that Chinese creators are expanding beyond their native platforms into YouTube (and beyond) and that there's a massive MCN industry developing to help non-Chinese based creators develop audiences on Baidu properties.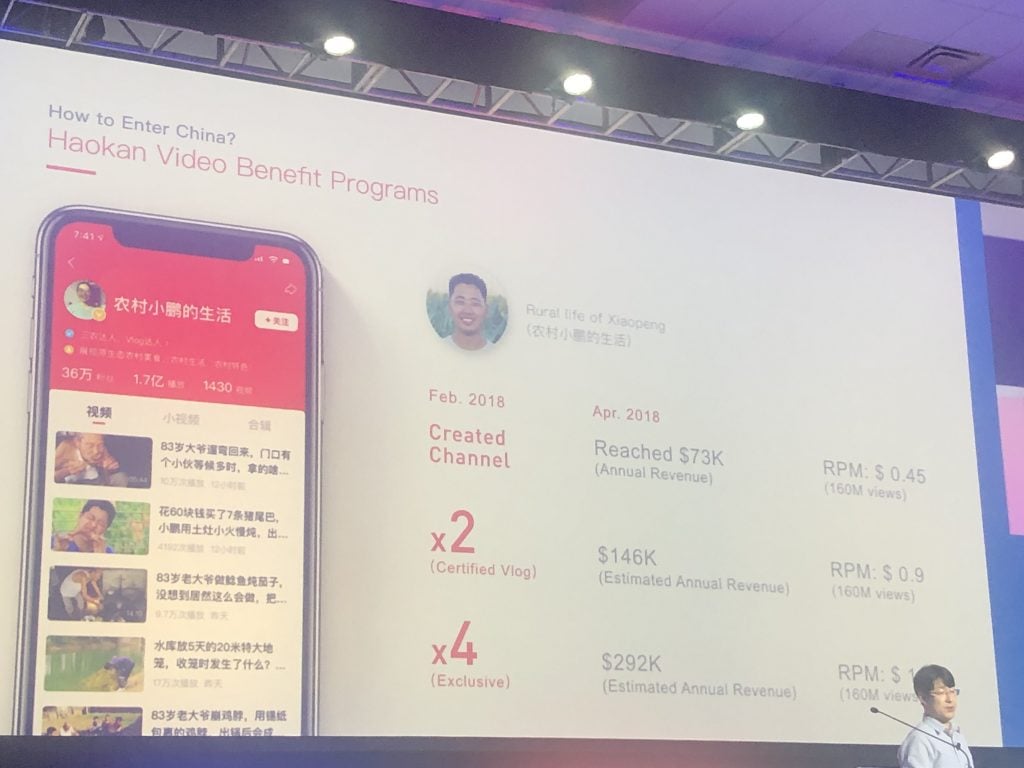 #2 DIVERSIFYING REVENUE STREAMS
One of the hottest topics at Vidcon this year was how influencers can monetize their audiences beyond relying solely upon ad dollars.
For context, over the last few years the major platforms (YouTube, Facebook, etc) have applied more stringent rules for what content can and cannot be monetized, and CPM's for most creators have declined. As a result, a whole ecosystem has emerged to help creators diversify revenue streams so that they're not solely reliant upon advertising dollars.
At Vidcon, YouTube's Chief Product Officer, Neal Mohan announced the launch of 'Super Stickers' which fans can purchase and deliver to their favorite creators (at a price), of which the creators get a significant percentage. They also announced additional tiers to their Channel Membership program, which acts similarly to Twitch's subscription features and offeres varying degrees of exclusive content in exchange.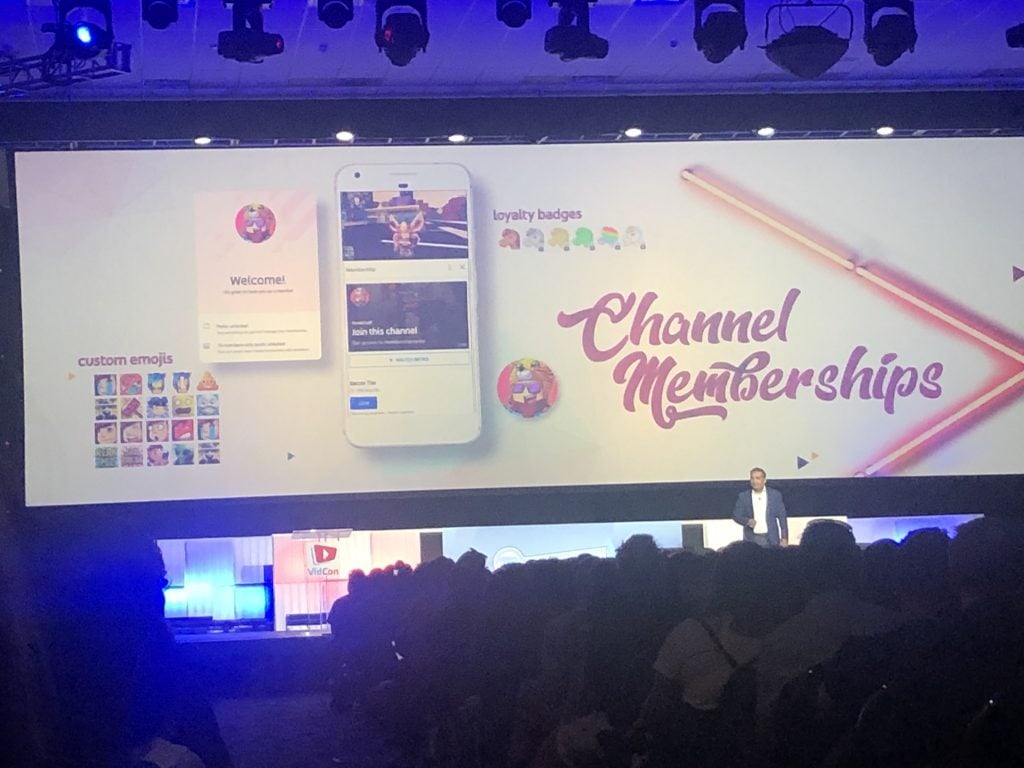 Just ahead of Vidcon, Facebook hosted a number of creators up in Malibu and announced a number of similar updates.
Facebook announced that Stars, a tipping feature currently being used exclusively in gaming streams, is going to be rolled out beyond gamers as part of an expanded beta to a small group of video creators. Additionally, Facebook like YouTube is going to begin testing, paid subscription features.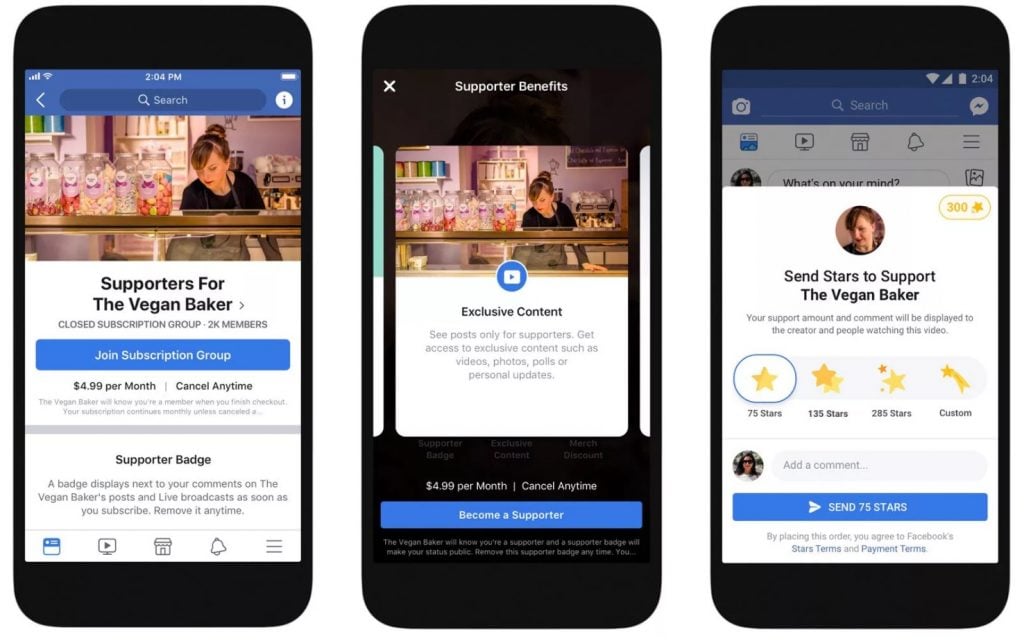 #3 WHERE WERE THE MCN'S?
One of the most noteworthy trends was a lack of (most) MCN presence.
First and foremost it is worth noting the exceptions – Collab, AwesomenessTV and Studio71 all had their presence felt. Studio71 hosted their annual bash, always the best party at Vidcon. Collab had an exclusive lounge and parties as well, and AwesomenessTV was plastered across Vidcon with advertising and booths.
However, in years past MCN's dominated the conversation at Vidcon. They were a hot topic at most panels and keynotes, and for years were amongst the biggest sponsors. A lot has changed – Maker studios is non-existent, having been purchased and then shuttered by Disney, both Machinima and Stylehaul shut down. Countless other MCN's have quietly shut down or are puttering along, but without the fanfare they once had.
The only reference to MCN's that I noticed at any of the panels and talks I attended was in Baidu's presentation in reference to the development of a Chinese MCN ecosystem.
There were rumblings of MCN's having side meetings with YouTube about the fact that they feel as though they no longer feel supported by the platform. Beyond that MCN's were hardly mentioned and there were no panels or keynotes where they were the primary topic of conversation.
#4 VOLUME OF PLATFORMS
At the first Vidcon, 10 years ago, YouTube was the only viable social video platform. There was no Instagram, Facebook hadn't launched video, and Vimeo, Dailymotion, etc were already left in the dust by YouTube's sheer scale.
Fast-forward 10 years and there are over a half dozen major players in the social video space each vying for the attention of creators. Linkedin now has video, there's YouNow and Twitch pushing to dominate livestreaming, Snap, Instagram, and TikTok are battling each other over short form content, and IGTV and Facebook Watch are making real attempts at chipping away at YouTube's scale. Even Pinterest has a video offering it was touting to advertisers.
#5 DAMAGE CONTROL
Social media platforms have had a rough couple of years; at Vidcon it was clear YouTube wanted to take the opportunity to spruce up their image.
YouTube emphasized all the good they're doing. During their keynote Neal Mohan, Chief Product Officer at YouTube went out of his way to highlight how diverse the platform is, and how they're going to invest in education. Hardly a word was mentioned about the recent controversies they've been embroiled in regarding censorship, de-platforming, radicalization, and demonetization. Other than a brief reference to updates to their terms of service coming out within the next six months you'd think everything was humming along smoothly.
I admire all the good that YouTube has done but the YouTube presentation felt like an attempt to white wash there image in front of an industry audience instead of addressing the real issues they've been facing over the last several years.
Regardless, as in years past Vidcon was a great way to get insight into what's changing within the industry as well as connect with creators and other companies within the ecosystem. I'm also still shocked at how few brands and agencies invest in having a presence. Ten years in, I'd argue that Vidcon is the best, and most undervalued way to tap into the biggest influencers on the planet.