Three Takeaways From Forbes List Of The Top 10 Highest-Paid YouTube Stars of 2018
Want to make twenty two million dollars a year to doing toy reviews?
Sounds like a sweet gig, but according to Forbes, seven year old YouTuber Ryan's ToysReviews has the market cornered and generated the most revenue of any YouTuber this past year.
YouTube has become a wealth generator for a new breed of digital stars. Just over ten years ago YouTube didn't even have an ad product to help creators make any money – now it's not uncommon to hear of creators generating 7 figure incomes.
In looking at the Forbes list of the top 10 Highest-Paid YouTube Stars of 2018 there are three major trends that really stand out to me.
1) BUILDING A BRAND (VS RELYING UPON BRANDS): THE SECRET OF YOUTUBE STARS
At YouTube's NewFronts in 2015 John Green (founder of Vidcon and avid YouTuber) spoke to an audience comprised of major brands. He gave them a warning that "YouTube stars are building a world where they don't have to depend on advertising and they are thriving."
In short more YouTube stars will find other non-advertising revenue streams like merchandise sales and book deals to replace advertising dollars. It seems as that prediction has largely come to life.
All the influencers on Forbes list have invested in brands that live independent of traditional Fortune 500 advertisers.
Ryan's ToysReviews partnered with BonkersToys to create an entire product line under the brand, Ryan's World™. Parents can purchase these in any major retailer, and demand is built-in. Ryan's generated over 20 BILLION views and has over 15 million subscribers.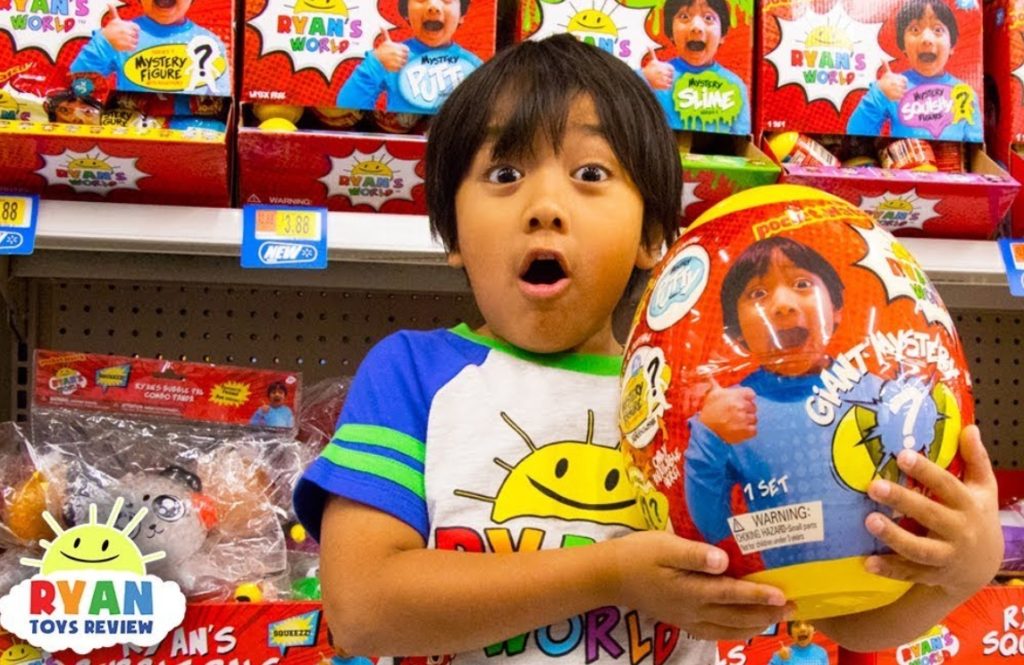 Ryan's hardly alone, Jeffree Star, number 5 on Forbes list with an estimated $18 million in earnings, shocked the YouTube community when he unveiled his personal and professional life or Shane Dawson in a 5 part docu-series. In it Jeffree showed the factories producing his massive makeup line.
While most anyone familiar with the YouTube/makeup community on YouTube was well aware of Jeffree's product line, few knew just how much revenue he was generating and the lavish lifestyle he was living as a result. Jeffree has a mansion in Calabasas, dozens of designer handbags worth hundreds of thousands of dollars, real estate, fancy cars, designer clothes, etc.
Logan Paul, number 10 on Forbes' list, was once the darling of advertisers everywhere – having done brand deals with Fortune 500 companies Pepsi, Walmart, and Dunkin Donuts. After filming a body found in Japan's 'Suicide Forest' this past year Logan was largely blackballed by brands, but that hasn't stopped him from earning.
Logan has a massive merchandise business, Maverick By Logan Paul, where you can buy everything from Logan Paul branded socks, hats, posters, pants, shirts, and more.
Beyond Jeffree Star, Ryan, and Logan Paul all the other top earners from Forbes have invested heavily in developing their own brands and product lines.
DudePerfect has a product line with Nerf, DanTDM has done tours and sells merch, Markiplier launched Cloak, a high-end athleisure line for gamers, Jake Paul has created a network of creators, Team 10, and a massive clothing line.
All their businesses live largely independent of traditional ad revenue or brand sponsorships.
2) KIDS ARE FUELING GROWTH
In scanning the Forbes list of YouTube's top 10 its clear that teens and young kids are fueling the growth of these channels (and the YouTube ecosystem as a whole).
Officially Google only allows people ages 13 and over to create a YouTube account, and the minimum age is as high as 16 in some EU countries.
However, it's no secret that young kids and teens are making up an overwhelming amount of YouTube viewers.
70% of kids 13-17 use YouTube daily, and there are 8 million weekly viewers of YouTube Kids (YouTube's app dedicated towards curating children appropriate content). The top 8 most recognizable celebrities amongst teens are YouTube stars, and the number one most desirable job amongst kids and teens aged six to 17 is digital star.
Ryan's Toys Reviews format is a seven year old boy reviewing and unboxing toys.
Jake Paul has mentioned in multiple videos that his audience is as young as eight. Logan Paul has been nominated for five Teen Choice Awards.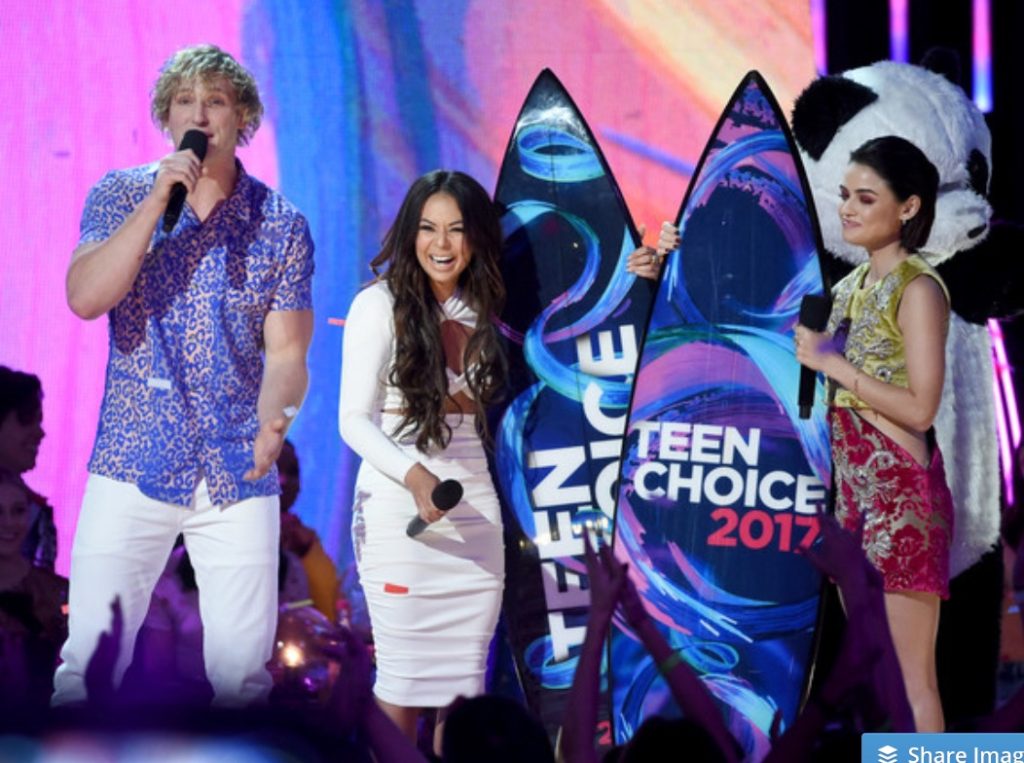 A cursory look at any meetup these YouTubers have shows that the overwhelming majority of fans are young kids and tweens.
In spite of the fact that kids aren't supposed to have YouTube accounts they're fueling growth, and revenue for the biggest creators.
3) GAMING
Gaming has gone mainstream.
Six of the top 10 creators featured on the Forbes list of the Highest-Paid YouTube Stars of 2018 built their followings on the backs of gaming content:
#9: PewDiePie is best known for his 'play with me' videos.
#8: Jacksepticeye is also known for 'play with me' content
#7 VanossGaming plays titles Call of Duty & Assassin's Creed
#6 Markiplier is known for his 'hilarious' gaming videos
#5 DanTDM specializes in Minecraft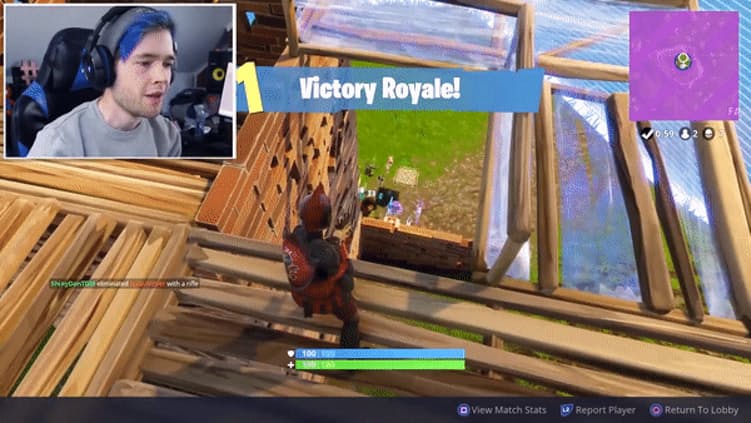 Furthermore, the #1 most subscribed YouTuber of all time is #9 on this list, PewDiePie. He's currently racked up 75 million subscribers.
The trend within YouTube is representative of a much larger cultural shift. We're at the stage where esports athletes are actually getting more recognition and social mentions than traditional athletes. Earlier this year Twitch Streamer, Ninja, actually generated more social mentions than every major, traditional, sports athlete worldwide – more than Lebron, more than Kobe, more than Rinaldo.
The US video game industry generated a record $36 billion in 2017 and esports leagues are generating so much revenue they're offering $25 million dollar price bags for the winner.
So what's the key takeaway from all this?
YouTube culture is pop-culture and the biggest earners have invested heavily in themselves. Time will tell if dominating the youth market today will lead to loyalty long-term, but in a future where creators are brands (and companies) what does this then mean for the future of Fortune 500 brands?