TWITCH: OVERVIEW OF THE ADVERTISING & INFLUENCER MARKETING BASICS
Twitch, is a massive streaming video platform best known for video game broadcasts. It's also one of the most buzzed about social networks.
In this article I plan to provide a 'Twitch 101' – covering why Twitch is important for advertisers, how it works, and the advertising opportunities on the platform.
THE BACKGROUND ON TWITCH
Twitch was founded in 2011 as a spinoff of the live streaming startup, Justin.tv. In 2014 Twitch was acquired by Amazon for nearly a billion in cash. It's not hard to see why Amazon wanted to pick up the streaming service – it was one of the only successful social media platforms not part of Facebook, Google, or Twitter.
As of January 2020 the average visitor spends nearly two hours a day watching Twitch livestreams. Twitch also boasts over 17.6 Million Daily Active Users and more than 116.3 million unique visitors a month – resulting in an estimated 773 Million monthly live hours watched.
It's not uncommon to see streamers go live for over 6 hours at a time. For example, dakotaz, a popular Fortnite player has an average stream time of nearly 7 hours.
FUNCTIONALITY
The fundamentals of Twitch are not drastically different from YouTube. There's a homepage, channels, the ability to search for channels and content categories, and you can subscribe to your favorite channels.
Where Twitch really differs from most social networks is in the role of chat. Chat (or comments if we were to use the equivalent for most sites) is a huge part of the Twitch ecosystem and elevated to the same level as streams themselves.
Viewers engage with streamers (and streamers can engage back) far more than most social networks. The two work together as a continuous loop with participants commenting and engaging with the streamer and streamer engaging and commenting back based on the comments and engagement within the chat box.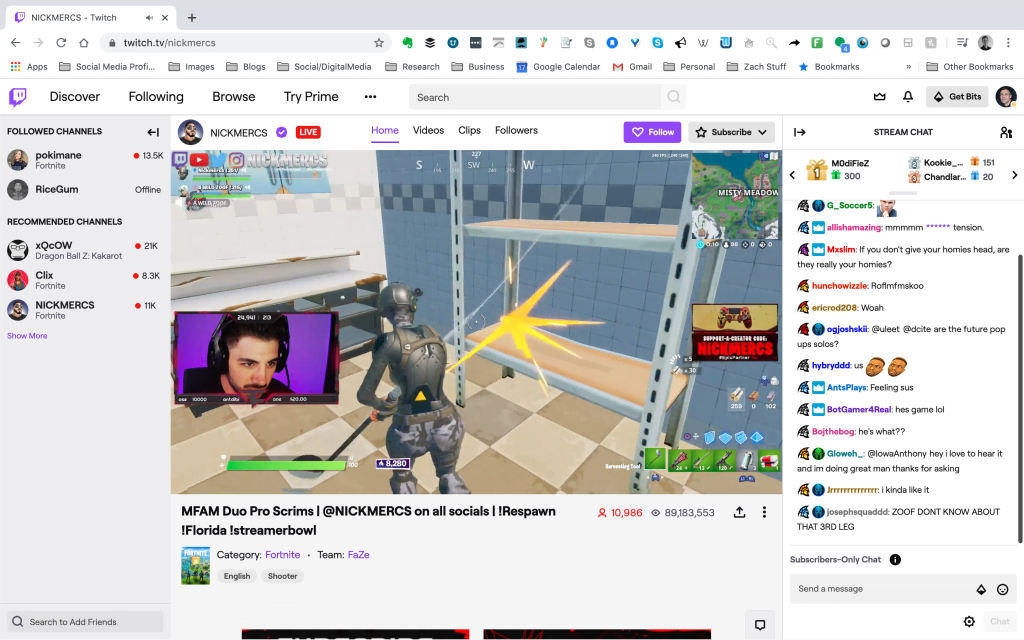 Breaking it down the Twitch homepage is called "Discover", and features several live streams from a variety of categories. On the right hand side you'll see that there is a leaderboard of recommended channels as well as channels you follow. Next to the 'Recommended Channels' section is a 'Browse' tab, where users can click to explore streams (live and archived alike) from a variety of channels and categories.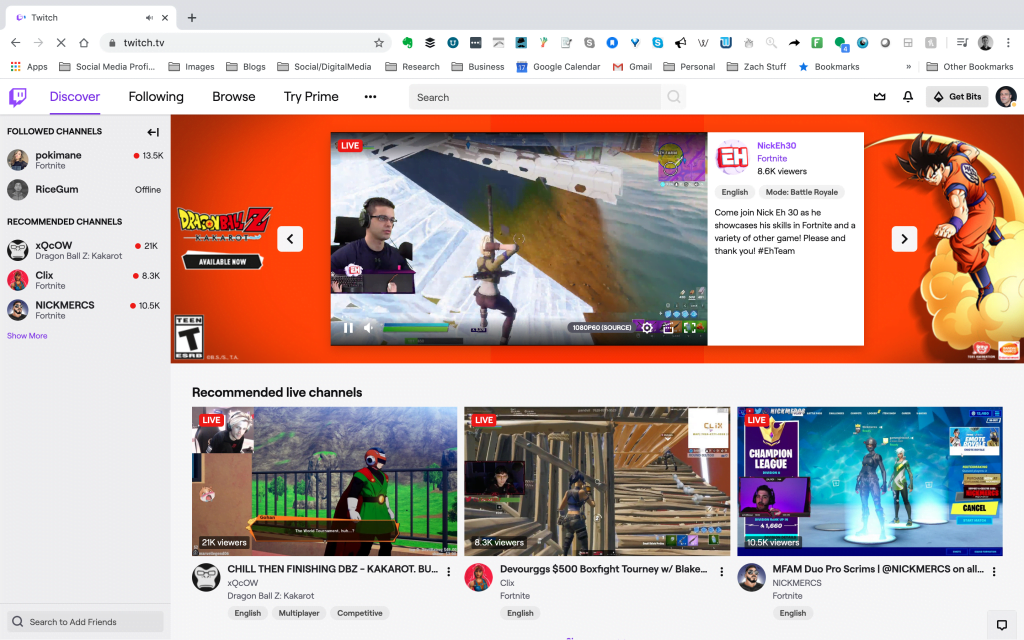 Across the top center is a banner prominently featuring a streamer within a carousel, and when you scroll down there are additional recommended channels and then additional categories to explore. More often than not streams are centered around whatever games are most popular (such as Minecraft or Fortnite).
However, there is a growing contingent of non-gaming content on Twitch such as the "Just Chatting" category, which is mainly just… chatting, as well as music, podcasts, and countless others.

Like YouTube, or most social networks, the home page will be customized based on the channels you've subscribed to as well as viewing history.
Within livestream Chats viewers can give streamers a 'Cheer' (an animated emote). Cheering is used to support streamers and is useful as a way to get their attention..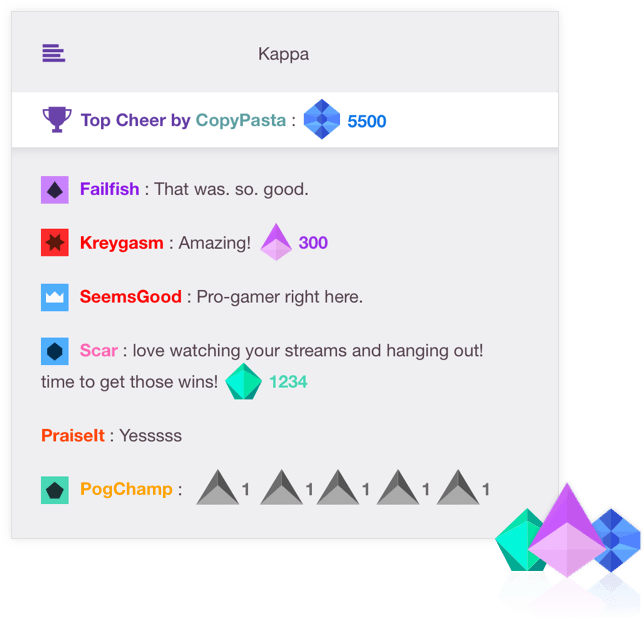 The way it works is you purchase each Cheer with Bits, which is a virtual currency you purchase with real dollars, Twitch provides the streamer a share of the revenue Twitch receives from Bits used to Cheer for them. The standard share for Partners and Affiliates is 1 cent per Bit used to Cheer for them. Cheering helps keep the Twitch chat more engaging – highlighting for the streamers who their most enthusiastic fans are, making it easier to thank them, and keeps the chats more interactive.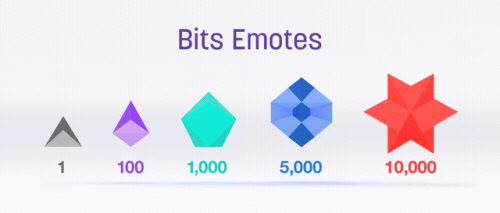 Users can also follow their favorite streamers and receive notifications of streams by choosing to subscribe or follow their favorite channels.
Subscriptions on Twitch are a bit different from most social networks in that you have to pay a recurring monthly fee (which is split with the content creator and Amazon). As an incentive Subscribers are given a variety of perks and access to the streamers they subscribe to such as specially designed emotes and badges. Subscribers oftentimes get access to exclusive chats and ad free viewing to the streamers feed (although not always).
ADVERTISING ON TWITCH
Advertising on Twitch, when done well, is incredibly impactful because viewers are so engaged. Because the platform is centered around real-time there's a sense of urgency and audiences forms powerful bonds with the influencers on the site – they trust them and take action based on influencer recommendations.
According to studies the Twitch audience is very open to advertising. Twitch has found that "82% of Twitch users say sponsorships are good for the gaming industry," and "80% of Twitch users are open to brands sponsoring a specific gamer."
The forms of advertising opportunities on Twitch is varied, from display and in-stream video, brand integrations in streamer's content, to creating custom widgets, or even a branded channel.
AD UNITS
I'm not going to spend time going through Twitch's ad units – this is something you can read about on their advertising site here. Instead I'm going to focus on the exciting stuff – influencer marketing and interactive content, etc.
INFLUENCER MARKETING
Beyond display advertising, brands have the option of doing influencer marketing and working with streamers directly.
So much of Twitch is gaming content, as a result, most advertisers that have partnered with streamers have been gaming companies and they have seen a lot of success.
According to data pulled by Twitch, when "a viewer watched a game on Twitch, their odds of purchasing the game within 24 hours went up substantially." For some games, the publishers have attributed as much as 25% of game purchases directly back to Twitch influencer marketing.
Top streamers are rumored to getting paid upwards of $50,000 per hour of sponsored gameplay referred to as 'playthroughs'.
Twitch has a marketplace to connect brands with the long tail of creators as well called 'Bounty Board'. The Bounty Board, "is a way for creators to browse and accept paid sponsorship opportunities (AKA bounties) directly from their Twitch dashboard."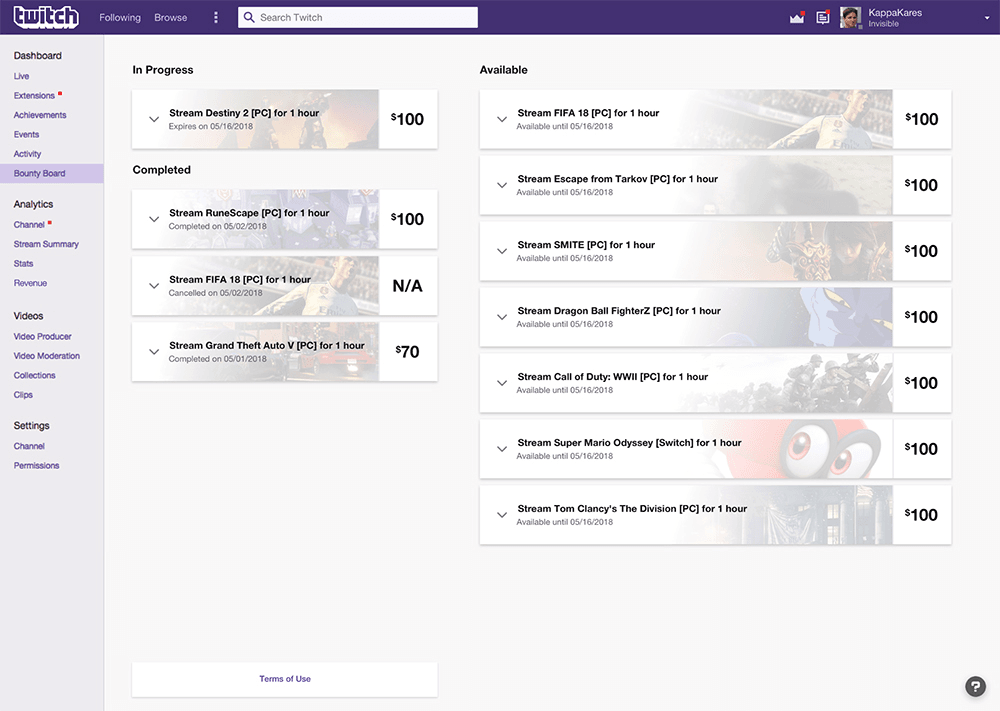 Beyond integrations within streams Twitch provides a variety of opportunities for influencer marketing formats. Influencers can discuss the brand, interact with it, and feature it in a video.
Influencer cans also include branding on screen.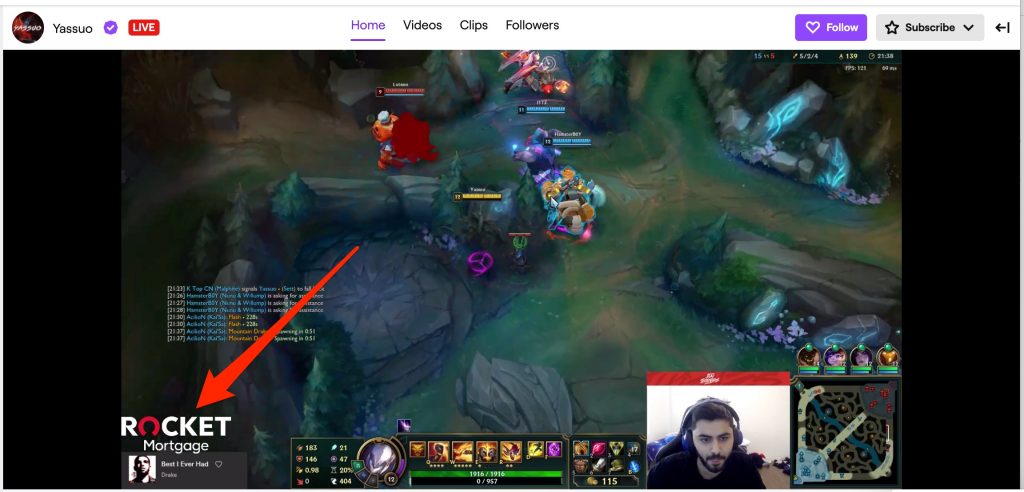 The info section is also a great place to incorporate branding – you can link out directly to the brand website and product pages.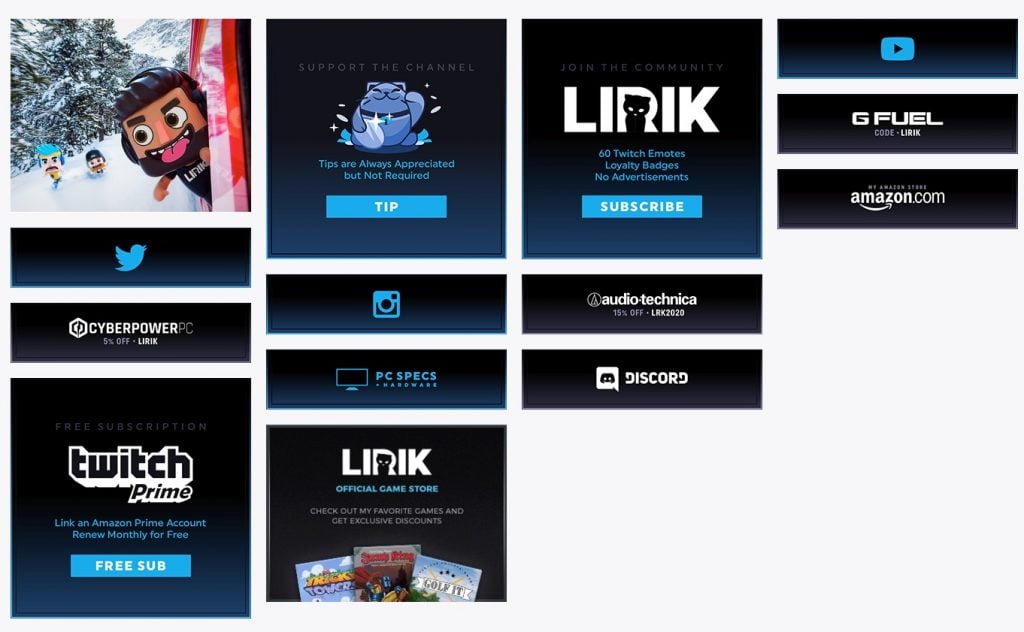 BRANDED EXTENSIONS
The most recent addition to Twitch's advertising arsenal is branded 'Extensions'.
Launched in 2017, extensions are live apps created by developers that customize channels with Interactive experiences. Advertisers can use extensions to create custom branded apps that enhance the overall Twitch experience for creators and their communities.
Several brands have experimented with extensions with varying degrees of success. Reeses for example did a "Reese's Easter Egg Hunt" where streamers would play a game and viewers could collect eggs, which would appear as an overlay on top of the stream, for points. The top 5 viewers playing along who gathered the most points by the end of egg hunt were rewarded with 10,000 bits (a virtual good).
To drive participation Reeses collaborated with several popular streamers including Tim "TimTheTatman" Betar, Ben "DrLupo" Lupo, and his wife, MrsDrLupo to integrate the "Reese's Easter Egg Hunt" into their streams thereby ensuring engagement with extension.
BRAND CHANNELS
Creating an account for any brand on a social media platform is a double edged sword. On the one hand you can fully control the message and content on the other hand you need to feed the beast and continue to generate content to build an audience.
So far most brands that have done branded accounts have opted to do sporadic stunts. Perhaps the most famous stunt so far on Twitch was Old Spice with their 'Nature Adventure' activation.
The 'Nature Adventure' was a 3 day long livestream in which a "nature man" was left to wander around the woods and do whatever the viewers please. The way it worked was that options such as "give that antelope a massage," or "eat strange berries" were overlaid on the livestream and viewers voted on which action they wanted the "nature man" to take – crowdsourcing the gaming style experience.
The effort which was designed to promote Old Spice's Fresher Collection generated a fair amount of PR buzz and engagement – the activation generated 2.65 million views and 1.4 million chatters participating.
More recently Wendy's did an activation that earned them the Social & Influencer Grand Prix at the Cannes Lions International Festival of Creativity.
Wendy's activation, dubbed "Keep Fortnite Fresh" featured an avatar in Fortnite that looked like Wendy walk into in-game burger joints and destroy freezers. The destruction was a statement against frozen beef that competitors use (Wendy's only uses fresh, and never frozen, beef patties).
The stunt generated a ton of buzz, racking up over 1.5 million minutes watch, and often resulted in other players participating in the rampage. Eventually it became such a distraction the game developers replaced freezers with facilities for fresh burgers.
TAKEAWAYS
With Twitch, brands have an incredible opportunity to reach engaged fans who are open to advertising. Whether its display ads, influencer collaborations, brand extensions, or brand channels the platform is incredibly versatile. Although it is often overlooked by brands not endemic to the gaming community it is a platform that non-gaming brands should embrace more often.