15 years ago there was a lovable, oatmeal-colored, rabbit named Toby.
His story begins when he was, "found by James and Brian under their porch, soaking wet, injured from what appeared to be an attack from an alley cat. They took Toby in, thinking he had no chance to live from his injuries, but miraculously, Toby recovered."
Sounds like a typical feel good story, right?
Not exactly.
James and Brian, decided to "put Toby at risk for their personal gain." If $50,000 in donations wasn't received by June 30th, 2005 Toby would be killed. All this was laid out on their website SaveToby.com.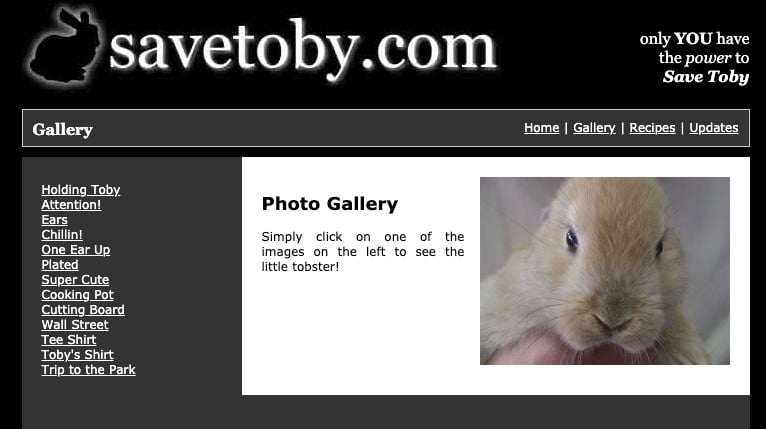 This wasn't a fundraiser to nurse the bunny back to health. Toby had already recovered from his injuries.
This was a ransom. 
(more…)